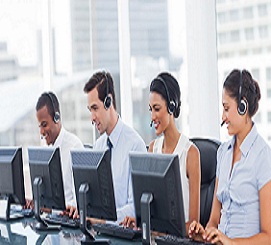 We all know that every company or any institute to run well needs a technical support. For example, if we say any institute, university or a company the basic management of the company and the technical specifications is only handled by the experts. Therefore the technical support services are actually a necessary part of the process.
We all must have heard of Human Resource Department, it has been one of the most important sectors in any company or institution. Mostly dealing with all the important things people management staff link companies and many other are only contacted through the technical support services.
There is a specific room for each department and it is Apparent that certain services cannot fulfill the need of the other.
You may take the example of a school, in school we all need help desk support because there will be teachers
support staff
Principal
coordinator
But however we need of the help desk is the most important thing in school. Anyone who comes to meet the teachers of principal on the students have firstly need to report at the help desk and thereafter the confirmation only the one is allowed to meet.
With the growing up Technology and the Economic sector of India we know that helpdesk support in India is actually very necessary.
With the increase in economy there is certain that there will be increase in jobs as well so in order to manage so many people under the same umbrella it is necessary that there should be held it support in India under the hands of expertise.
The benefits of having help desk support
It keeps a record of every meet happening around.
In case if one person has forgotten about any important documents or meet the help desk are sure short to keep an extra copy of the same.
It gives you an easy management and makes you learn to work in a system.
So, if you still wish to have a better health tech support system then you must hire the experts in order to have a structured working frame.
Submitted by
fccs
on
May 15th, 2017