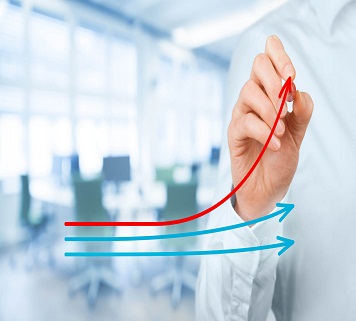 Account Based Marketing or ABM is one of the latest trends in B2B marketing. This marketing strategy is being increasingly employed across various companies as it is found to give effective results. In this strategic business marketing technique, the company considers a customer account or a prospect, which is a company and not an individual, and treats it like its own market. If a firm has multiple stakeholders or buyers, then this type of marketing is useful. In inbound marketing technique, the company tries to bring in more prospects, while ABM focuses on existing customers. It is also different from content marketing, which involves creating inbound links to websites.
Consulting companies and IT-based companies will greatly benefit from using this marketing strategy. To set up an ABM marketing strategy, the company should first identify the key target accounts and build a list. Once the list is created, the customized marketing campaign can be designed for each account. Set up measurement values and track the performance.
The various benefits of account based marketing(ABM) techniques are:
Reliable return on investment
A recent market research has shown that ABM has shown the highest return on investment when compared to the other forms of marketing. Moreover, as the company focusses on one account at a time, both the parties are very clear about the expectations of ROI.
Easy to monitor and measure
ABM is a very targeted form of marketing technique. The company is very clear about the client requirement and the expected return on investment. As most of the parameters are clear and defined, monitoring and measuring the marketing strategy becomes easy and efficient.
Customize marketing efforts
In ABM marketing technique, the company is very clear about the targeted accounts. So, the marketing strategy and plan can be custom designed and executed based on the client. There is clear knowledge of the audience and their expectations. So, marketing campaigns can be targeted to the right audience, optimizing the end results.
Better sales alignment
In most scenarios in a company, the sales team may not be able to work in tandem with the requirements of the marketing team. However, ABM prevents this problem. As the account is clearly defined and marketing campaigns targeted, the sales team can seamless work with the marketing team.
Submitted by
fccs
on
February 22nd, 2017